Advertising and Marketing
This course provides you with career-oriented experience which explores the contemporary aspects of modern advertising, marketing communications and public relations. It builds a foundation through theoretical, and practical knowledge of creative advertisement development, brand management, public relations, media management, and international marketing.
*The full course has been developed and delivered by Itahari International College and has been evaluated and deemed by London Metropolitan university to be of an equivalent standard and quality to that of its own provision, and therefore suitable to lead to one of its own awards.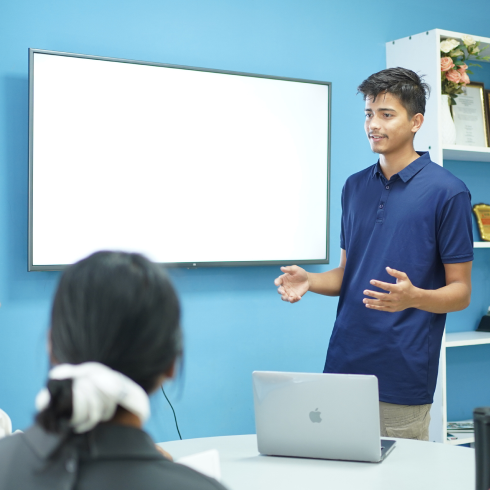 Modules & Contents
Principles of Management

Business Law and Ethics

Understanding and Managing Data

Principles of Marketing

Managing People in Organisations

Financial Accounting

Understanding the Business and Economic Environment

Learning Through Organisations
Leading Innovation and Entrepreneurship

Problem-Solving: Methods and Analysis

Talent Resourcing and Development

Business Writing and Effective Communication

Organisation Design and Management

Leading, Managing and Developing People

Effective Project Management
Achieve Your Potential

Personal Finance

Advertisements: Theory, Process and Practice

Managing Brands

Creative Advertising and Copywriting

Managing Customer PR and Media Relations

International Marketing and Sales in the Digital Era
Learning through Work II

Creating a Winning Business II

Developing Breakthrough Leadership Skills

Corporate Social Responsibility and Sustainability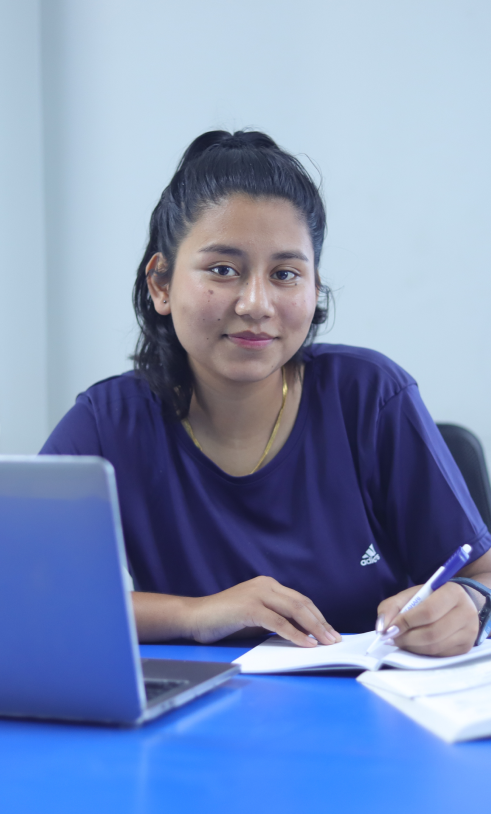 Academic Level
NEB +2 overall aggregate of 2.2 CGPA (55%) or above with each subject (theory and practical) grade D or above, and SEE Mathematics score of C+ (50% and above).

For A-Levels, a minimum of 3.5 credits and at least a grade of D and above
English Proficiency
English NEB XII Marks grade C+ or above or 2.4 GPA.
Applicants not meeting the aforementioned criteria for English can demonstrate their English proficiency with the following internationally recognised English Tests:
For Level 4 or Year 1 BBA

Pass in General Paper or English Language or IELTS 6 or PTE 53.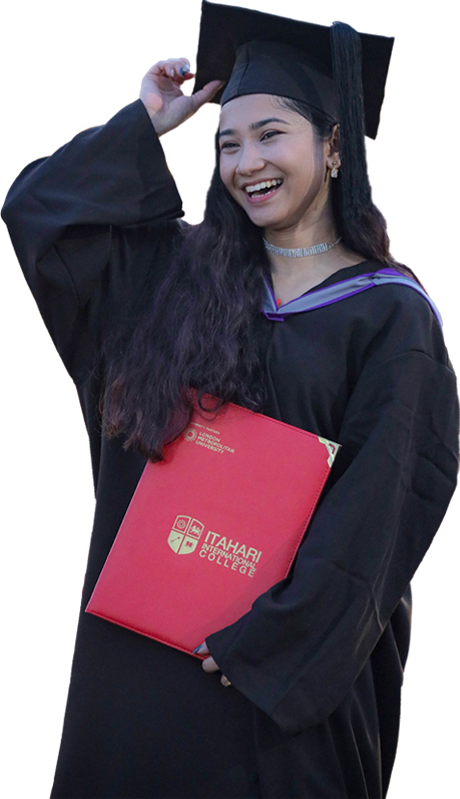 Career Opportunities
Marketing & Communication Executives
Brand Executives
Public Affairs Consultant & Executives
Marketing Planning Consultant
Client Relationship Executives & Manager
Advertising Concept Development Consultant
Copywriter
Marketing Analyst
Research Analyst
Marketing & Promotions Manager
Entrepreneurships Routes


What's Your Next Step?